SHOW THE WORLD YOUR HARD WORK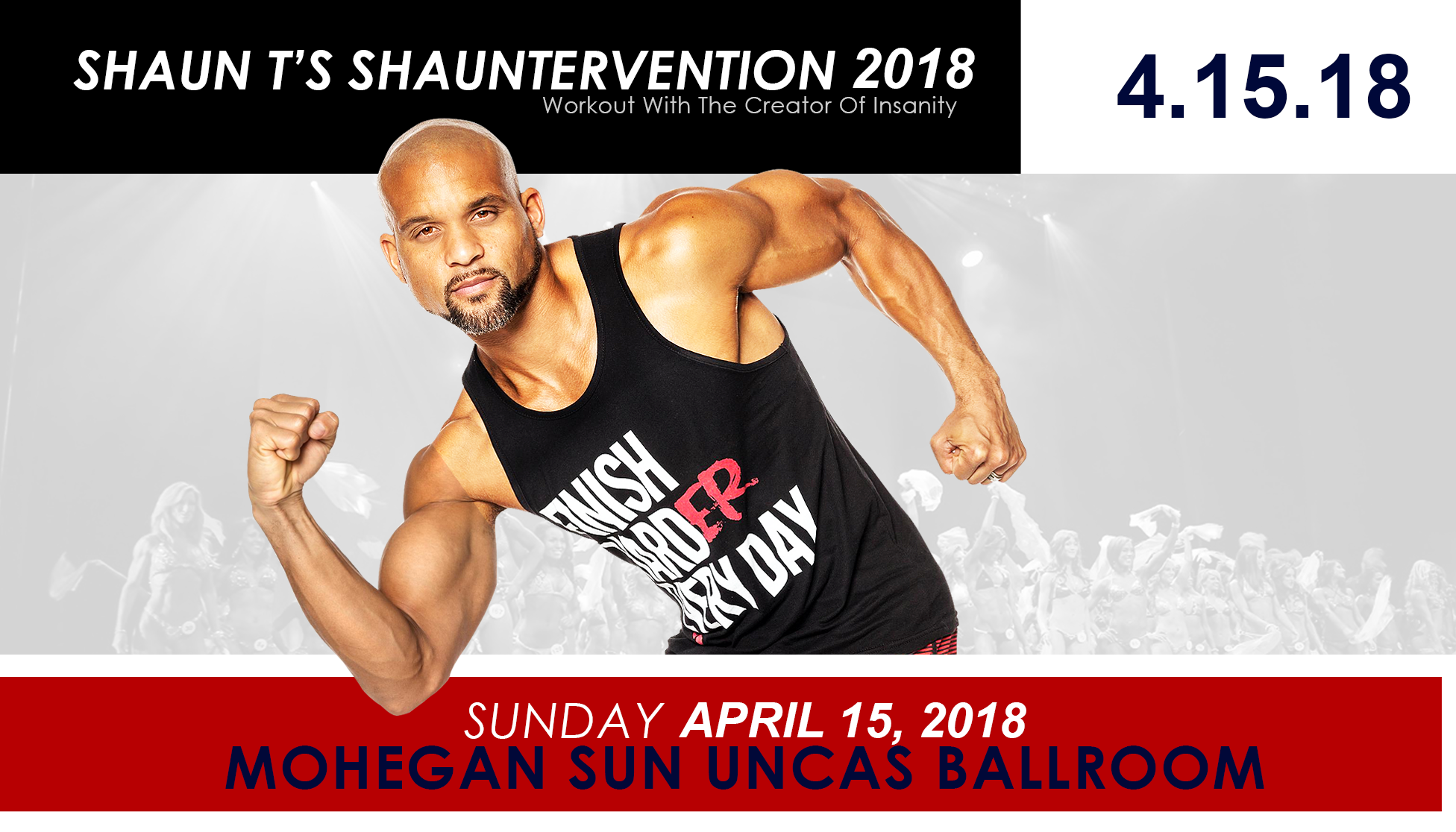 That's right y'all! Shaun T is coming to DIG DEEPER with YOU! Welcome to Shaun T's Shauntervention!
This is not only a chance to meet Shaun T but an opportunity for the your future! You will do more than workout, talk, and take pictures. (See schedule below)
This is also a day to gain insight into how you are going to start each day, live your life, and really propel forward. The goal is to help you see all of your potential, to help you realize all of the things that you are capable of, to rid life of the negative energy and help you manifest positivity into every aspect of your day.
It takes place in the Uncas Ballroom, and includes information on nutrition and form perfection, contests, giveaways, a Question & Answer, and time for group photos (to be taken by a professional photographer).
7:00 AM – 8:00 AM
8:00 AM
9:00 AM – 12:00 PM
– Sign In / Registration
– Doors Open to Uncas Ballroom
Get ready for this years SHAUNTERVENTION!
Get there early to grab a front row spot to sweat it out with Shaun T.
This year we have a whole day set for you to DIG DEEPER mentally and physically to take your journey to the next level.
There will also be motivational speeches, interactive contests + giveaways, Shaun T Appeal, photobomb selfies stations and much more – but I'm not about to give away all of the surprises.
You'll just have to get to SHAUNTERVENTION 2017 to find out!
There's only one question – will YOU be there when the fun goes down?
PURCHASE YOUR TICKETS BELOW
SAVE 15% – USE CODE SAVE15