SHOW THE WORLD YOUR HARD WORK
GET READY
,
April 17th, 2021
Primary Muscle
Legs (Quads)
Secondary Muscle
Hamstrings, Lower Back,
Glutes
Equipment Needed
Leg Press Machine
Mechanics Type
Compound
Proper Exercise Technique
Sit on leg-press machine with feet hip-width apart. Hold the handles and contract abdominals. Bend knees to 90 degrees of flexion, keeping them over the ankles and the entire foot in contact with the foot-plate. Straighten legs until they are fully extended but not locked. Slowly return to starting position.
Starting Machine Leg Press Exercise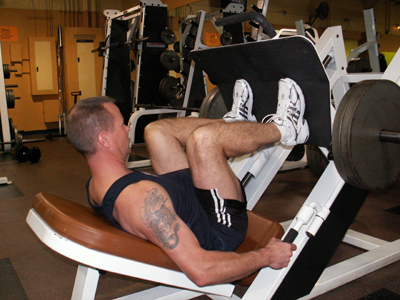 Finishing Machine Leg Press Exercise