How To Make Money In Body Building, Fitness and Figure 101!
By Scott York
Because of the Internet, right now it is literally faster and easier to become wealthy than at any other time in history.
Even better, it doesn't matter what the economy is doing.
Fact is, I'm living proof because I was homeless at one time and lived in poverty for over ten years.
Now I have a brand new Rolls…
And will be moving into a mansion…
As you can imagine, everywhere I go I'm asked…
"How did you do it?"
The above is an excerpt from a recent email (Oct 2008)that I received from my friend and business partner, Joe Vitale (www.mrfire.com).
Joe goes on in this email but what I want you to take notice of is that Joe just bought a $350,000 dollar 2008 Rolls Royce Phantom.
Joe is in the process of buying a multimillion dollar mansion here in Austin, Texas
He's refusing to take part in the so called economic downturn.
He's following his passion (copywriting, book writing, marketing, speaking) and he's using technology (the internet) to reach millions of new customers around the planet!
He has created a win-win (and he doesn't know how to build a website!).
His new customers discover his products (The Attractor Factor, The Secret and others) and he is getting to help and profit from his new customer base.
Notice that I said he is getting to "HELP AND profit".
Product creation (DVD's, eBooks, training manuals, seminars) are about HELPING others whether it be via entertainment like FitnessandFigureReality.com with Monica Brant or whether it be how to improve one's physical health through the eBook that you create).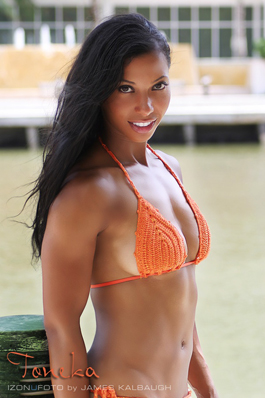 The second ingredient to creating your business empire is understanding and using technology!
Joe is creating his business empire by CREATING products that he is passionate about!
And as a result of this – he is designing his own life.
There is an incredible amount of opportunity out there for those of you in the fitness industry – namely bodybuilders, fitness and figure enthusiasts.
In this program, my aim is to improve your awareness of all of the amazing money making opportunities that there are in the bodybuilding, fitness and figure industry.
I will help you "leapfrog" the current sad state that most bodybuilders, fitness and figure enthusiasts fall into when trying to make money in this industry….
I wish I had access to the information that I'm about to give you - much sooner!
I've created over 47 fitness related DVD's and counting (including the ground breaking DVD of the month called BodyBuildersReality.com with Lee Priest as well as FitnessandFigureReality.com with Monica Brant).
I've also created fitness eBooks, fitness boot camps, held how to make money in the fitness industry seminars – most recently in August 2008 at the Steve Reeves Fitness and Film Festival near San Diego, California with my friend and business partner, Dr Joe Vitale and have helped others grow their fitness businesses via telephone consultations.
I keep hearing the same questions from people in the bodybuilding, fitness and figure industry.
"Scott, how do you make money in this industry?"
So I sat down recently and downloaded my brain onto a 60 minute audio CD about how you can quickly create your own mini business empire in the bodybuilding, fitness and figure industry!
Discover how to:
Follow your bodybuilding, fitness or figure passion and make passive income – forever!



Build your financial empire, just as you've built your physique!



Quickly go from zero sellable products to 3, 5 or more!



Create your first product and start selling it in less than a week!



Give your "built in audience" what they want!



Work less, make more money!



And much more!
---
Scott York's - How To Make Money In Bodybuilding, Fitness & Figure
Do You Enjoy The Bodybuilding and Fitness Lifestyle?
Do you wish there was a way to make money from your experience in bodybuilding and fitness?



You'll be able to make money anytime, anywhere.



You'll be blown away by the opportunities that are out there and the results that you can get by following the information in these audios.



You'll be able to follow, step by step so that you can create your own bodybuilding, fitness or figure product information empire.
The information given out is not theory or wishful thinking, it is what works, plain and simple.
Get started HERE
More Articles By Scott York