Health Club Manager, Personal Trainer, Competitive Bodybuilder, Fitness Promoter & Certified Nutrition Consultant Reveals....
"The Truth About Exercise & Fitness And Shows You Step-by-Step How You Can Get In The Best Shape Of Your Life."
From:

Brian Cannone, CPT
Trumbull, CT 06611

Dear Fellow Fitness & Bodybuilding Enthusiast,
Training for a contest or looking to reach your fitness goal?
If you are looking to reach a specific measurable fitness goal of losing bodyfat or gaining lean muscle mass do yourself the favor and get this blueprint for success!
How do people go from average physique to fit, lean, and muscular?
Most people start by reading fitness magazines and following a generic diet plan that was written in the magazine. Then when that doesn't work they ask a fit person in the gym what they do and follow the same diet the person jotted down on a piece of paper or what they remember them telling them from the top off the top of their head. Then they even go on to hire a personal trainer who gives them a printed diet plan that they give out to all their clients. After trial and error if they can stay motivated hopefully they can reach part of their goal and look halfway decent.
The problem is most people would get unmotivated after spending weeks, months, and even years following the wrong advice with a program that is designed to fail. People are not supposed to follow the same foods to eat day-to-day and week-to-week without getting bored and when the calories are too low on a calorie restricted diet plan people go into starvation and eventually cheat of the "diet" and then go back on the diet which is what is referred to as yo-yo dieting.
Regardless how much a person knows about eating healthy if they write out some chicken scratch like eat chicken and potato every meal and no carbohydrates after 6pm that may actually work for someone to lose weight for a week or even longer but is it the correct thing to do - absolutely not. If you cut calories or eat better choices of foods for short term sure you can drop a few pounds on a scale but what about the lean muscle mass you may lose or water weight you may drop in the process. A diet that only teaches someone to restrict calories and eat the same thing every day is only teaching someone to do something for short term and after they get sick of it to decide to stop and go back to "normal eating" and gaining body fat again.
An analogy and example to compare weight loss and a proper program can be this: If someone was in debt and owed a lot of money out they could work with an accountant and start a budget plan based on their monetary goals. An accountant would set their expense plan based on looking into the payments they have to make like mortgage payment, auto payment, household expenses, food and clothing - then fit in a savings plan and the time it would take someone to reach the goal they have based upon their income.
When on a proper nutrition plan the nutrition expert would ask weight, body fat, occupation and exercise plan to find out information then based on the person's fitness goal design a program to start and teach the person how to adjust and as the person following the program reached the first goal it would be time to make adjustments.
Combining Fitness & Nutrition With The Body Tracking Program
When you start on your fitness program I want to make sure you do the proper program that will help you reach your goals the fastest and healthiest way without wasting time with guesswork. That's why I'm making the Body Tracking Nutrition & Exercise Program available to the public for the first time.
Reaching fitness goals has to do with a few key factors:
1. Body composition and the amount of lean mass you have - this will determine your Basal Metabolic Rate (BMR) or also known as Resting Metabolic Rate (RMR). This is the amount of calories your body burns doing nothing at all.
2. Activity level is a factor and the person making a nutrition plan should add into your calories expenditure the amount of exercise you do and the type of physical labor you perform.
3. Food digestion also comes into the program and the importance of high-fiber foods will take extra work for your body to process the fiber and you can raise your metabolic rate by eating more fiber and the high-fiber foods are usually low-glycemic and natural instead of processed foods.
If you have been following a diet program that someone hand wrote for you without asking about your background, your body fat percentage, and about your exercise program to figure out your total calorie expenditure they may have just guessed a program for you. Why follow a program that someone guessed would work for you because it worked for them?
A program for exercise and nutrition based on calorie expenditure and calorie intake designed so that you reach your goal is the proper program to follow. It takes 500 calories a day (3500 a week) to gain or lose a pound of fat and if you want to maintain than eat the proper calories to do that.
Your program is designed based upon your Basal Metabolic Rate, Activity, and Digestion calories all added and based upon your goals Nutrition and Exercise Program are built.
You Can't Put A Price On Your Health
If you're reluctant to spend money on yourself, think about your health. When you make an investment in yourself, you're not only improving your life, but also the lives of those around you. Wouldn't those close to you want to see you happy and healthy? Besides, what's better than being a positive role model for others? If you have children they will see that you take care of yourself and they'll want to do the same.
The Body Tracking Program Will Also Help You To:
*Increase energy levels and eliminate fatigue.
*Reduce lower back pain with stretching and core strength exercises.
*Improve sleep patterns helping you feel rested and revived.
*Learn to think positively about your life and your current fitness level.
*Develop amazing self-confidence and walk with your head held high.
*Show others in your life what's possible when you take action!
*Learn how to get fit safely without fad diets or magic pills.
*Educate yourself about the foods you're eating.
*Empower yourself by gaining fitness knowledge and know-how.
*Rid your mind of misinformation you've heard on TV and read in magazines.
*Improve Your Placement In Your Next Bodybuilding or Modeling Show?
Don't Take My Word For It - See The Amazing Results From REAL Clients!
Bodybuilder Pete Saccone followed the
Body Tracking Program

"The condition he was in was phenomenal," Yale said. "For him, his body had nothing to do with age. The fact he had not been training for competition for nine years made it harder for him to decide what to do to comeback.

His experience probably helped him, but he had to take an educated guess on the right kind of diet and weight training. What he did worked. He was smart to take someone else's advice and not work alone. A good competitor will not train without someone else's advice."



From Flab To Abs!

LaBella's program was based on the amount of calories he used in a day and the diet and workout changes needed to accomplish the desired body melding goals. He has been eating every three to four hours in a diet based mainly on low-fat protein and high fiber carbohydrates.
Lunch may be a brown rice and tuna mix with a spritz of vinegar or broiled chicken, baked potato and a vegetable. He does a short cardiovascular workout every day and will do weight training five days each week. And the work has apparently paid off. Each week he sets up a new goal and he's dead on. He's come such a long way in such a short time and his dedication has been the main reason for his success.
Why You Should Trust Me - How The Program Started
As a Health Club Operator and Fitness Director I have taught Personal Trainers how to be very successful. Teaching personal trainers, bodybuilders, athletes and fitness models how to reach new goals and how to do the same for others is my passion. I started full-time in the fitness industry in 1991 and worked as a Floor Trainer moving on to Membership Sales to Certified Personal Trainer to Fitness Director and Club Operator of a multi-chain health club company.
I competed in my first bodybuilding contest in 1992 the Milford County show. I wanted to compete but had no idea where to start so I asked a former Mr. New England to help me out. He agreed to help me but only if I followed everything he said which I did. He hand wrote me a diet plan of six meals and I did it. Each week he would eliminate something from my diet, which never changed from day to day, and each week I gave up some calories and increased my cardio. I went from 210 to under 180 - I trained seven days a week for over an hour cardio and weight trained 6 days a week with 3 on and one off with twelve reps of every set. I was in the gym for 4 hours a day - was I ripped yes, but the lean mass I gave up to do that was crazy - I placed 2nd out of 8 guys and I was only 21 years old - the youngest against some good experienced competitors - but what I learned from the experience was there was a better way and it took time before I understood it all.
The next shows I did were the NPC East Coast Iron Classic and the Mr. Connecticut and I changed my training to one body part a day with heavy sets and never more than 30 minutes cardio. I ate a lot more calories up to the show - I took what I learned before and tried to just get bigger since I looked so skinny before - I weighed 185 looking much healthier and fuller but I was smooth - I placed 3rd in each show.
While selling memberships and training I took Personal Training and Nutrition Certification Courses with AFAA (American Fitness Association of America), ACE, NASM, APEX and Madd Dogg Athletics Spinning. A co-worker Dave Labourd created Body Tracking computer program for nutrition and exercise after seeing that most nutrition programs didn't calculate exercise programs into calorie expenditure. Another co-worker and personal trainer CJ Bouchard worked out of the World Gym Orange and was handwriting diet plans for his clients and I told him about Dave's program the two of them teamed up and called the program Optimal Results. Dave sold the rights of the program to a membership dues processing company and now both Dave and CJ have moved on to other projects.
This is some great software and I myself designed my own nutrition and exercise plan when I made a comeback into doing another contest. When you follow the right program it is easy to get results - you feel healthy and know what and why you are making changes.
I still use the program at my clubs today - I teach the trainers how to market themselves and design the programs for their clients. I print the programs including four meals plans, a workout and if the trainers would like a custom cover then I design it for them.
I'm now offering my services to individuals and trainers - the retail costs of the program and journal is $199.00 but only on this site can you get it for this special price. I encourage trainers to let me be behind the scenes helping you offer a service to your clients. As a competitor, athlete, or just someone looking to reach a fitness goal I encourage you to try this program - it is easier than you think to reduce fat and gain lean mass when you understand how and why.
"My name is Jude Achu and I started competing in the NPC Connecticut State and won the novice divsion when I wanted to move up the competitive ladder I started the Body Tracking Program. I was able to loose bodyfat and keep all my muscle by following a plan that kept me eating more food than ever and I looked my best. Before the plan I guessed what to eat and now I knew exactly what to do and why to do it. I went on to win the 2005 Atlantic Heavyweight class, the INBF CT State, NPC Connecticut Overall and compete as a Professional in the World Natural Bodybuilding Federation."

- Jude Achu
"My first show was the 2003 Atlantic Championships at 22 years old I was a former football player at Sacred Heart University. Following a plan allowed me to compete in my first show and get shredded like I never looked before - my eating habits are still the same now and the information I learned will be with me the rest of my life. Each year and each contest I became better and I even won the New York Musclemania contest and became a Professional Natural Bodybuilder."

- Jamel Keels
"I'm Pete Saccone and after years of training and dieting down on tuna and rice cakes I decided to try something new. I followed the program and had my bodyfat tested every two weeks - I ate so many vegetables and high fiber carbohydrates I felt great. I never before held my mass for a show I would get ripped and back in the day I won the ANBC USA Overall but now at 50 years old I am a much better bodybuilder than I was over 10 years ago!"

- Pete Saccone


I'm making this offer availabe at no risk to you with an unbelievable guarantee. That's how confident I am you'll be estatic about your purchase.
100%, no questions asked, 30-day money-back guarantee!

The "Your plan didn't jump out of my computer, snap it's fingers, and turn me into Arnold Schwarzenegger while I sat on the couch watching TV... so I want my money back!" guarantee!



I understand that everyone has totally different motivations and desires, so I want to make it perfectly clear that if for any reason you are not satisfied with this plan, send me an email within 30 days of your purchase and I'll refund every penny you paid...and you still get to keep everything!



Your information is completely secure and will never be shared, sold, or in any way used for anything but my communications to you as my customer.

With a guarantee like that you can't lose!
Just remember how good you are going to look, and feel once you've started making improvements in your eating that will reflect in your body!
Get on the Body Tracking Program Today!
Here are some options in the plans so choose one that you are comfortable with!
ONE-TIME EDUCATIONAL PROGRAM
This program gives you the tools to reaching your fitness goals. You will get Four Meal Plans that are the same caloric range and nutrient percentages made up with different foods and the food exchange list, your specially designed workout plan of resistance training and cardiovascular training, PLUS the Body Tracking Journal to write down your days of eating and workout so you stick with it. How will you know if the program is right for you - Results! If you want to get results…This is it!
No matter what goals you have been striving for you will feel great and look fabulous! After you order you'll receive a short health questionnaire to fill out. This information will be used to create your custom fitness and nutrition plan.
START THE BODY TRACKING PROGRAM NOW
FOR ONLY $89.95
PROGRESSIVE PLANS WITH NEW PROGRAMS
The success of your program is based on seeing "progressive changes" in your body fat and lean mass to get the results you desire. With this program you will get charted progress reports and new exercise programs but the most important thing...you can get an updated program - New Workout and New Caloric Nutrition Program! Once on the program you will speed up your metabolic rate and get leaner and when you hit a plateau it will be time for a change.
ONCE YOU ARE A MEMBER OF THIS PROGRAM
UPDATE IT ANYTIME FOR ONLY $39.95

To Order By Mail...
Send a check or money order in the amount of $89.95 payable to "Beyond Fitness LLC". Please state that you are ordering the "Body Tracking Program" and be sure to include your phone number or email address so we can conduct the health and nutrition questionnaire..
Our mailing address is:
Beyond Fitness LLC
PO BOX 800
Trumbull, CT 06611
---
LIMITED TIME Introductory SPECIAL OFFER!
To celebrate our public launch of the Body Tracking Program we're willing to offer you $162 in FREE BONUSES!! if you order today. There is enough fitness information to last you for a year.
BONUS #1: Muscle Building Mistakes
Muscle Building Mistakes
This special report outlines the 5 Most Deadly Muscle Building Mistakes Jim O'Connor's has come accross in his 20 year career as an Exercise Physiologist / Celebrity Trainer in Los Angeles, California. Some of these mistakes aren't what you'd expect, everyone can learn from this report.
BONUS #2: The Grill Master - Barbecue Recipes
The Grill Master Barbecue Recipes
Explore healthy grilled recipes of tried and true meals that will make every barbecue a resounding success! In addition, our grilling tutorials provide a tremendous resource for novices and pros alike. There's even one whole section on how to grill hot dogs and hamburgers! This is followed by a compendium of delicious, mouth-watering recipes for all manner of barbecues for all manner of foods. Pork, beef, poultry, lamb, seafood, game, even vegetables are represented. The section on marinades, rubs and sauces is particularly outstanding.
BONUS #3: Negative Volume Training Workout
Extreme Threshold Workouts
Heavy Negative Volume Training
What is Extreme Threshold Training? It is a combination of Negative Training and Superset Training. In this unique program, we are combining negative training methods with the superset technique to maximize muscle potential and create the best muscle pump you ever have experienced.

The Negative Volume Training program is designed to blast you through training plateaus, give you the most incredible pumps you have ever had and supply new growth to your body!
BONUS #4: Illustrated Weight Training Guide
Illustrated Weight Training Guide
Over 60-weight training exercises fully described and illustrated in this special ebook. Learn proper form. Learn how to properly perform them most popular weight training exercises for peak performance.

If you want to add some new exercises to your Critical Ripped Program this guide gives you some great suggestions. 60 exercises, that's a lot! Thanks to our friends at Building Muscle 101 for demonstrating and explaining the exercises.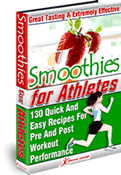 BONUS #5: Smoothies for Athletes eBook
Smoothie Recipes for Athletes
Who Else Wants To Have More Energy And Stamina? "Over 120 Quick and Easy Smoothie Recipes That Give You More Energy & Stamina!" Just whip up one of these yummy smoothies whenever you need an energy boost! What could you do if you had more Energy? How many times have you thought 'if I only had more energy, I could get more done'? Almost everyday I bet! What do you do when you find your energy lagging? Go for something with Caffeine? Sugar? Junk food? Well don't, instead make a healthy smoothie to help boost your energy levels and enjoy a delicious treat.
Included For FREE In This Offer
Cost if Bought Seperately
Critical Ripped Program
$37
Muscle Building Mistakes
$20
Grill Master Barbecue
Recipes
$20
Negative Volume Training
$35
Illustrated Weight Training Guide
$25
Smoothies for Athletes
$25
If bought seperately:
N/A
$162.00
Take Advantage of This Special Offer and
Pay Only $89.95 for the Body Tracking Program.
START THE BODY TRACKING PROGRAM NOW
FOR ONLY $89.95 - With Bonus Items