Fitness Atlantic Author David Bohmilller - Personal Trainer & Fitness Consultant
About David Bohmiller
David "Boh" Bohmiller holds a Bachelor's degree in Physical Education-Exercise Science from Bridgewater State College and is NSCA-CSCS certified. He is the owner of "My Personal Trainer School" headquartered near Boston, MA.
Boh spends his days writing, performing health seminars, Personal & Group Training, consulting with athletic teams, and mentoring those new to the fitness profession. To find out more about how Boh may be able to help you, visit him at "My Personal Trainer School" or if you are interested in Personal Training in the Boston area, schedule your
FREE consultation.
David Bohmiller's Articles
3 Simple Healthy Eating Tips
Is Running Enough For A Leg Workout Routine?
Lumbo-Pelvic Hip Imbalances
The Deadlift vs. the Squat: Common Misconceptions
Acheiving Your Goals: The Secret To Success

---
About The Author: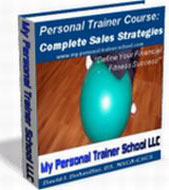 David "Boh" Bohmiller is the owner of My Personal Trainer School, a group of personal trainers in Boston, MA. He is well known for his effective fitness program design for athletes and clients of all ages and all skill levels.
Boh is also the author of the Personal Trainer Course e-book, the ultimate sales manual for aspiring personal trainers. To read more fitness and nutrition tips from David Bohmiller, see healthy eating at My Personal Trainer School.
Fitness Atlantic Expert Writers & Authors
More Bodybuilding & Fitness Articles