Fitness Competitor Abby Wolf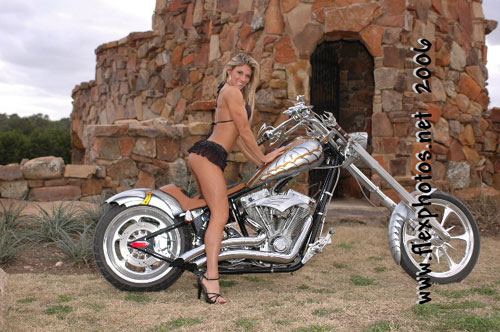 Nickname: Abbs
Age: 29
Birth Date: 12/08/1977
Birth Place: Austin, TX
Current Residence: Austin, TX
Height & Weight: 5'4" and 115
I grew up competing in Gymnastics. Fitness was the perfect transition to fill that voids in my life and get the baby weight off after my daughter Kirsten was born!
Being healthy and sharing the drive to compete inspires me. Other women looking to do be healthy for themselves and set good an example for their children motivates me too.
2004-2005 Placed 1st - 3rd in a variety of NPC and INBF shows
Last show Fitness Hollywood 2006. Placed 5th in short class
2007~Fitness Atlantic and Fitness Universe
I wonderful and inspirational girlfriend, Christine Moore she had numerous titles under her belt. Including top 5 at NPC Nationals!
I work out at Lifetime Fitness, Gold's, Home Austin, TX.
For supplements to my diet I use Tri-o-plex cookies...they're trouble. Hydroxycut Hardcore, Muscle Link EFA's and Cortbloc. Sci-tec Nutrition protein powder, and Emergen C.
With exercise and proper nutrition I feel like I can take on "the world!" plus I have a better outlook on life and an extreme amount of energy.
Fitness has completed me. I thrive on challenges. So this is the piece to my puzzle.
My goals are to well of course win shows, but above all else be a prime example for my daughter to be active and stay healthy mind, body and spirit.
Favorite cheat meal: Peanut butter on anything!
My diet is currently lots of George Foreman chicken, egg whites, protein shakes, and a wide variety of fruits and veggies.
My workout schedule is cardio EVERY morning on an empty stomach. Monday -LEGS Tuesday -Chest, Wednesday -Back Thursday - Shoulders, Friday - Arms
I am a Successful Medical equipment business owner of 5 years. I carry a wide variety of home physical therapy equipment for patients and doctors.
My goals are to be the best I can. Be what God wants me to be. I'm a work in progress and I'm always striving to better myself... don't like to let the grass grow under my feet!
My other sports were GYMNASTICS through college, Texas A&M University.
Thank you to everyone who's supported me!!! EVERYONE ... you know who you are!
My hobbies include Scrap booking -I'm addicted... and shopping of course. I'm a GIRL!
Fitness has taught me to balance out challenges! You ultimately find time for the things that are important and closest to your heart!
Favorite athlete... Katie Uter. Just got back from her Fitness Explosion Camp. It was such an amazing experience! LOVED every minute!
Fitness Competitor Linda Cusmano Photos
More Fitness Atlantic Fitness Competitors
Get Your Abby Wolf Desktop Wallpaper